Your partner in sports construction design, installation, and maintenance
Design and Consulting
Know you want a court, but not sure how to begin?
We can help navigate the planning and design process. Whether you are considering a project for your community, HOA, business or your home, we can work with you!
New Construction
Starting from scratch?
Basketball Court? Tennis Court? Maybe you are interested in a multi-sport space for every person in your family to use? QCS does installation of not only sports surfaces, but also putting greens, landscaping, walkways and leisure structures. Working with us to complete your entire backyard or community space. We can work with you to design the project to keep your whole family and community active.
Resurfacing
Already have a court?
Do you already have a court that is looking dull and drab? Our resurfacing team has expertise in bringing your court back to life. Many different surface, speed and color options are available.
Repair and Maintenance
Cracks and Damage?
Does your court have damage? Do you need a plan for regular maintenance of our courts or facility? Our team can create a custom plan for your courts to keep them in tip top shape. Plans include regular power washing to prevent mold build up, crack prevention and repair to stop the crack growth before it spreads, and resurfacing to protect and seal the surface.
Landscaping, Walkways, Lighting and Fencing
Sports projects and so much more....
Not only can QCS design and build your next backyard or community project, but we can also complete your sod, turf, edging, walkways, outdoor lighting, and install wood and chainlink fencing. With years of experience working with top experts in the field of fencing, leave completing your project to QCS.
Travertine Walkway, landscaping and low voltage lighting, Private Homeowner, Houston TX
Travertine walkway, Private Homeowner, Houston, TX
Travertine Walkway, landscaping, and evening lighting, Private Homeowner, Houston, TX
Private Pickleball Court, Private Homeowner, Piney Point, Houston TX
Basketball and Volleyball Court, Epiphany Lutheran, Cypress TX
Pickleball Courts, Kingwood Country Club, Kingwood TX
Kickball and Volleyball Court, Spring Trails CIA, Spring TX
Basketball and Pickleball Court, Spring Trails CIA, Spring TX
Court Separation Fence, Spring Trails CIA, Spring TX
Tennis and Multi-Sport Court, Private Homeowner, Hunt TX
Putting Green - Private Homeowner, The Woodlands
Sand Volleyball Court - City of Tomball
Dellrose Community Tennis Center, Hockley, TX
Private homeowner, Mateflex "Homecourt" tile Pickleball Court, West University, TX
Resurfaced Private Basketball Court, Houston, TX
The Woodlands Hills Amenity Center - 4 new tennis courts and fencing
City of Tomball, Pickleball Facility - Juergen's Park
Resurfaced Private Tennis/Pickleball Court, Cypress, TX
New Artificial Turf in front of this Houston home, located in The Heights
Featured Project: QCS is honored to be chosen to create North American University's first campus recreation soccer field. QCS provided striping services and goal installation.
Featured Project: Home putting green with 3 holes. Turf manufacturer is SGW PolyPutt Two-Tone with green infill.
Home Pickleball and Basketball Court with Mateflex Orange, Performance Blue and Bright Green Homecourt Tiles, custom painted lines and Ryval Basketball Hoop System
Completed 30 x 50 ft Home Court, Katy TX
Completed 30 x 50 ft Home Court in Katy, Tx
IN PROCESS: Backyard basketball and pickleball court with rebounder wall and basketball hoop
IN PROCESS: 10 ft x 20 ft Rebounder Wall, Fort Bend County, Texas
Completed Basketball and Pickleball Court, Fort Bend County, Texas
Acrytech Home Pickleball Court
20 x 30 ft Mateflex "Homecourt" Basketball Court
Bocce Court with rough cut cedar edging
Bocce Court - At Night with pendant drop lights
IN PROCESS: 30 ft x 50 ft backyard basketball project in Katy, TX
IN PROCESS: 20 ft x 30 0 ft backyard basketball project in Seven Meadows neighborhood, Katy TX
YES, WE OFFER FINANCING!!!
Quality Courts and Surfaces is pleased to be working in partnership with Aqua Finance to offer homeowners the opportunity to finance your home project!
Contact QCS Today to find out about our great options!
"I am happy to go into more detail about our positive experience with Quality Courts and Surfaces. I look forward to working with them again on our future projects!"
Epiphany Lutheran.... Cypress, Texas
"WOW!!!!, That really looks good!"

Denny.... Conroe, Texas
"We are so very happy with the court!!!"
Holly......Bunker Hill - Houston, TX
"I've known the owners of Quality Courts and Surfaces for years, and their commitment to quality and customer service is unmatched in the industry."
Phoebe, Spring, Texas
"Our court turned out amazing... very beautiful and extremely functional. My boys and I are already loving it."

Clayton.... Katy, Texas
"Thank you for taking care of us!"
Multiple Members at the Kingwood Country Club, Kingwood, Texas
Ready to start your project? Send us your information and little about the project you envision. We will contact you within 24 hours of receiving the request.
ABOUT
Serving the Greater Houston, TX area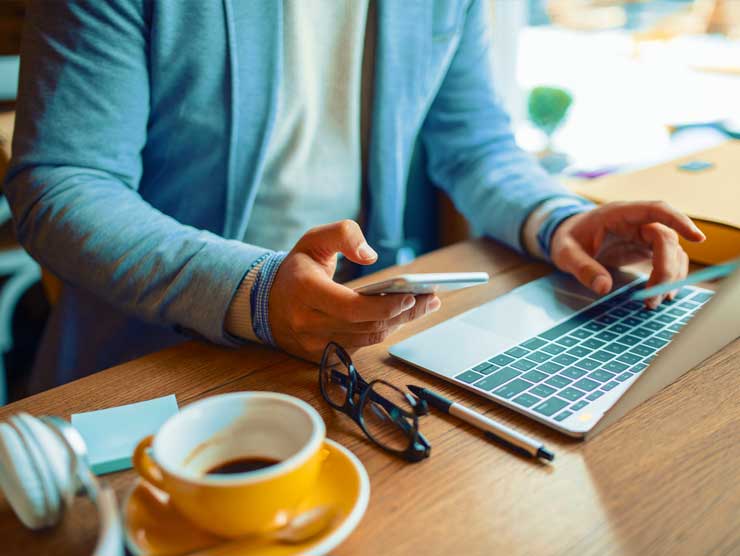 OUR VISION
To be the leader and innovator in the sports construction industry ultimately transforming the lives of families, customers, partners and our employees.
STRATEGIC OBJECTIVES
We become a trusted partner for clients, families and our manufacturer partners through our commitment to quality, creativity and excellence in every interaction and project in which we engage.

We believe that our word matters - therefore we always strive to have integrity with every interaction.

We believe that our employees deserve our full investment, therefore, we engage in Dr. Pauline Serice's Experiential Authentic Leadership Development-Growth Through Adversity Process (TM) technology throughout our organization.
Tatum Klingbeil
President
Ben Klingbeil
Business Administration
Dr. Pauline Serice
We are building our team of people interested in learning and becoming leaders in their lives, transforming the innovation and quality experienced in the sports construction industry by clients, customers and partners of Quality Courts and Surfaces. If this sounds appealing to you, let us know! Complete the below form and hit submit. We will get back to you if your experience matches the qualifications.
Sports Construction Specialists
Sports Construction Technicians